ABOUT THE DESIGNER
Dutch-Moroccan Designer Nada harnesses her self-taught skills, obtained in her grandmother and aunt's sewing atelier in Morocco, to create contemporary modest fashion designs. With her signature style and impactful digital presence, Nada Merrachi built an empire over the years – wanting to share her true passion with the women of the world, Nada founded her namesake brand MERRACHI in 2020. Together with her partner Zouhair, Nada Merrachi has turned her greatest passion into a global leading modest fashion brand, with a community of women that are as fashionable as they are inspiring and resilient.

For Nada, fashion has always played an important part in her life and identity and expresses her creativity through her personal style – after making the personal decision to cover her hair, she struggled to find clothing that aligned as much with her personal style as it did with her core beliefs and values. This inspired her to create clothing and scarfs that she could personally identify with, hoping that women with similar experiences would feel seen and heard. With this innovative and contemporary approach, Nada has become one of the pioneers of modest fashion and hopes to be a deciding voice in the fashion industry - and with unity and inclusivity in mind, to change it for the better.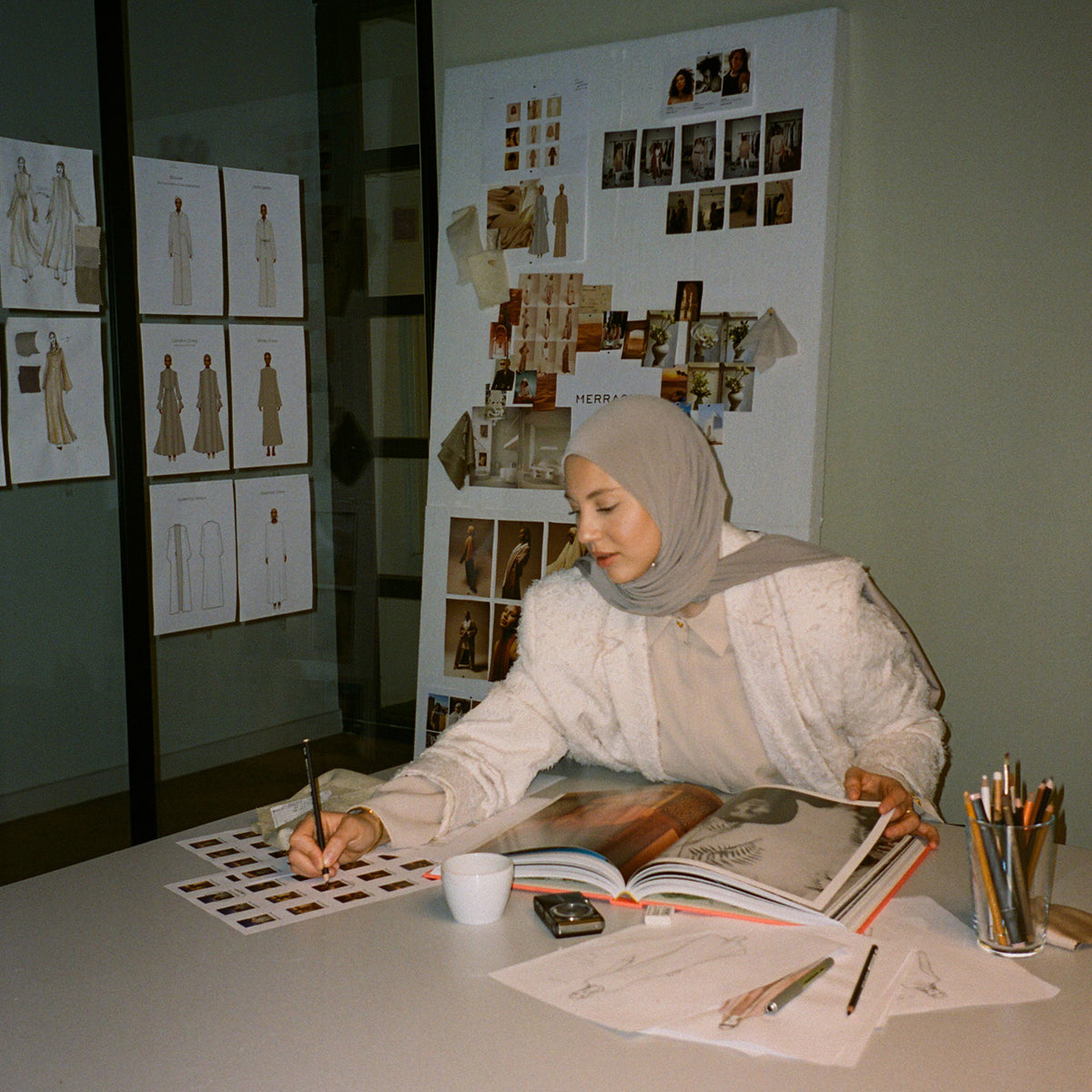 From the moment I decided to cover my hair it took a while to figure out my style. I wanted to dress modest without compromising my feel for fashion. Finding clothes and shawls that fit my personal wishes were hard to find. That's why I decided to design them my self.
NADA MERRACHI, FOUNDER
Comfort and self-confidence are the key elements when it comes to outfits and looks. Our collection consists of stylish abayas and shawls that are both modest and on-trend, regardless of your interpretation of modesty. Our loose-fitting and flowy items support your personal style and boost your self-confidence.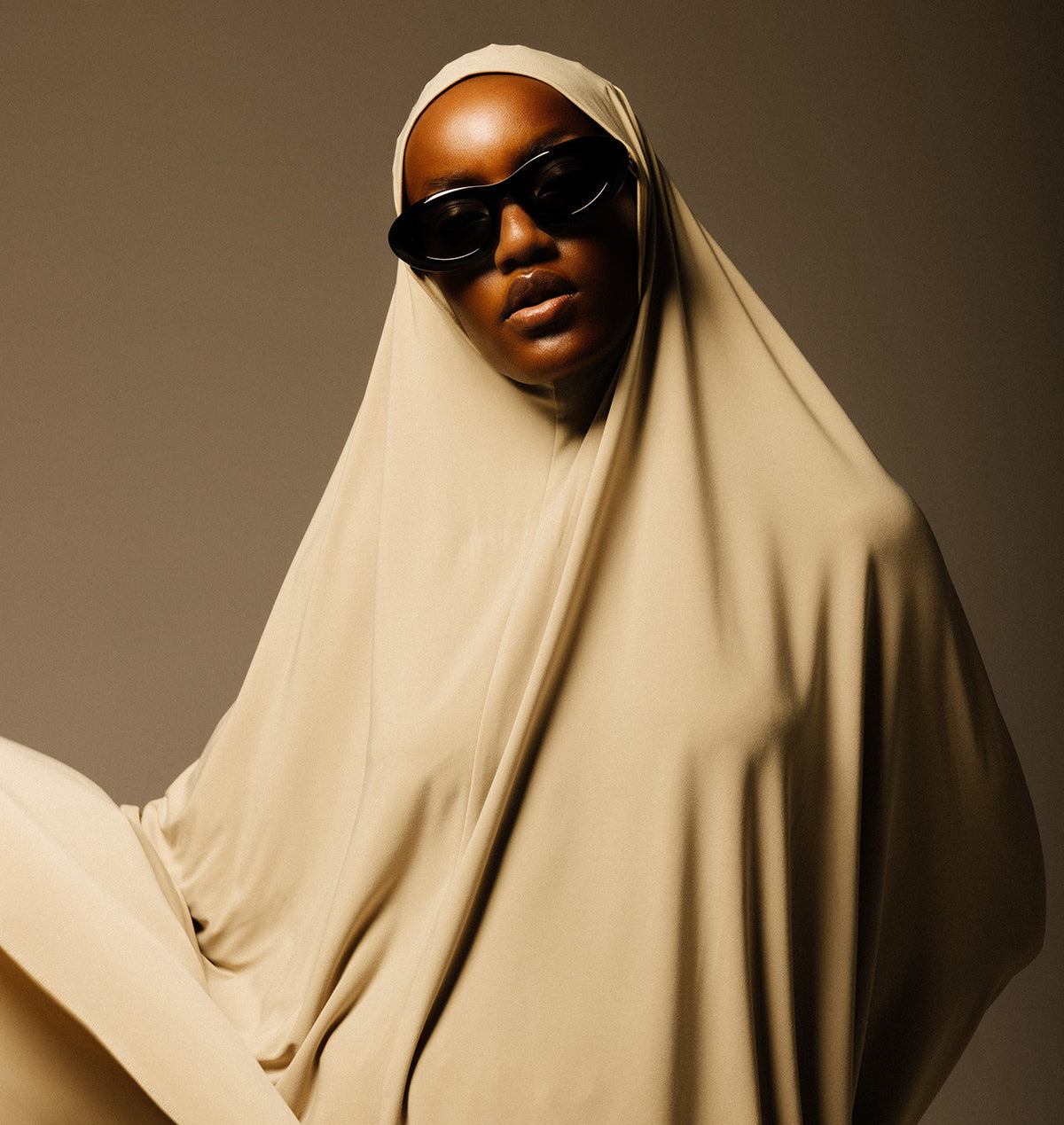 OUR STORY
We at MERRACHI shift the boundaries of fashion as we know them.

We create a universe for all women, with designs that represent confidence, unity and modesty in their purest interpretation.

We established our eponymous collection in 2020 and have ever since given a voice to women that were once forgotten about in the fashion industry, with designs that pay respect to both form and function, personalisable to every unique dress sense.